SCDC in the Community
Oral health should know no limits or borders. At Scripps Center for Dental Care, we believe that exceptional dental treatment should be available to everyone. To help fill a global need, our skilled La Jolla dentists routinely dedicate their free time to assist the underserved here at home and around the world. We routinely provide pro bono care to deserving individuals with a pay it forward philosophy knowing that their experience will only add to our mission and goals. We believe these charitable opportunities not only aid people in need; they also make us better doctors.
For more information about our community outreach programs, or if you would like to schedule a consultation with one of our experienced dentists, please contact us today.
Give Back a Smile (GBAS)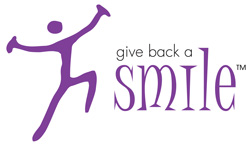 One of many charitable foundations directed by the American Academy of Cosmetic Dentistry (AACD), Give Back a Smile is a program dedicated to helping vulnerable adults and children who have experienced dental injuries as a result of domestic or sexual violence. Participating dentists perform a wide range of restorative procedures to help patients restore their smiles and regain confidence. The Give Back a Smile (GBAS) program was launched May 27, 1999. Since then, AACD member dentists, dental laboratories, and other dental professionals have volunteered their time and expertise pro bono to restore the damaged smiles of more than 1,400 survivors of intimate partner violence for a total dollar value of more than $14 million. As a fellow in the AACD, cosmetic dentist John Weston, DDS has been a volunteer clinician for the GBAS program since its inception and he has also individually donated over $15,000 towards fundraising for the foundation.
Loloma Foundation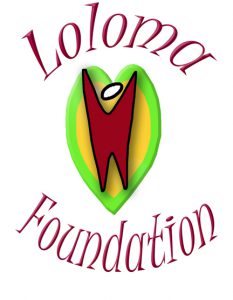 Founded in 2001, the Loloma Foundation provides medical and dental care to underprivileged patients in the South Pacific. In addition to distributing medical and dental supplies, volunteer physicians perform a comprehensive range of procedures from general surgery to dental care. Additionally, the organization strives to help make the communities they touch independent by assisting with sustainability projects, including training teachers, building schools, and stocking libraries.
Missions of Mercy (MOM) and Remote Area Medical® (RAM)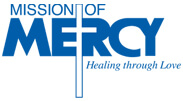 Mission of Mercy began in 1991, and the non-profit has been providing free health and oral care to patients who have little to no insurance ever since. The organization now operates 17 clinics in four states that collectively assist over 25,000 people each year. In addition to complimentary treatment, MOM also provides free prescription medications as needed.
Remote Area Medical® offers medical, dental, and vision aid to individuals located in inaccessible regions around the world. When Hurricane Katrina hit, Dr. Nick Marongiu volunteered with MOM and RAM® to help residents in the Gulf Coast area address a broad range of dental issues when no other options were available.
Doctors Without Borders

Founded in 1971, Doctors Without Borders serves over 60 countries that have experienced conflicts, natural disasters, war, and other crises. The politically neutral organization seeks to provide aid to areas with the greatest need, and the work requires skill, creativity, and adaptability in the face of unique and significant challenges.
UCSD Free Medical/Dental Clinics
The University of California, San Diego offers a student-run free dental clinic that is supported by local dental professionals and community members. Underprivileged patients living in the county can access quality healthcare in a comfortable and caring environment. Our dental professionals have volunteered their time, expertise, and funds to help maintain this invaluable service.
Other Volunteer Work
Every year, Scripps Center for Dental Care strives to support at least one major philanthropic program in addition to several smaller outreach opportunities. We routinely donate dental and medical supplies and materials to various outreach groups to help them in their mission of service to those less fortunate. Other organizations our dental professionals have contributed to include: the USNS Mercy, the Drug Alternative Program (DAP), CDA Cares (the charitable foundation organized by the California Dental Association), and the Loma Linda Dental Mission. We are devoted to caring for those in need as well as those near us, and we will continue to offer the best possible care to every patient we see.
If you have questions about our community outreach programs and charitable endeavors, please contact our office today. Our friendly and knowledgeable dental team can provide additional information or help you schedule a consultation.