Orthodontics
Orthodontic treatment can enhance both the appearance and the function of your mouth. At Scripps Center for Dental Care, we utilize some of the most advanced techniques and technologies available to help you achieve an optimal outcome including digital scanning of your teeth and digital simulation of your treatment options allowing you to see first hand the potential outcomes. Concerns associated with misaligned teeth can become more advanced if left untreated, making eating, chewing, and speaking more difficult and can lead to excessive tooth wear and jaw joint problems. Our La Jolla orthodontist offers a comprehensive array of teeth-straightening options, including Invisalign®, traditional and clear braces, lingual braces, and more. If the time of orthodontic treatment is a concern, speak with our orthodontic team about Accelodent, the latest adjunctive therapy to orthodontics that can reduce treatment time by up to 50%. We customize your treatment plan based on your stage of life, anatomic needs, and cosmetic goals.
We offer the following orthodontic treatments:
Invisalign®
Adult, Child, Phased, and Adolescent braces
Bite diagnosis and correction
Pre- and post-surgical treatment
Re-treatment for adult crowding
Placement of temporary anchorage devices
Self-ligating brackets
Invisalign
Scripps Center for Dental Care offers Invisalign® invisible braces to individuals who want to straighten their teeth. With Invisalign®, patients wear a series of clear plastic aligners instead of traditional metal braces. Visit our comprehensive page on Invisalign® to learn more about this treatment option.
Adult Orthodontics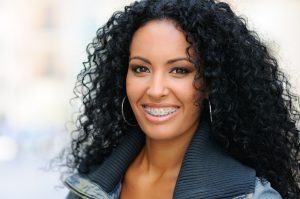 If you never had the opportunity to straighten your teeth when you were younger, adult orthodontics can help you achieve the smile you've always desired. Persistent issues stemming from bite misalignment (such as overbite or underbite) or crowded teeth can be fixed using modalities designed with your needs in mind. Many of the same orthodontic techniques we utilize for our younger patients can be modified to gently and effectively adjust your teeth and jaw. Innovations in orthodontic devices also make wearing braces more discreet and comfortable than ever before.
Childhood Orthodontics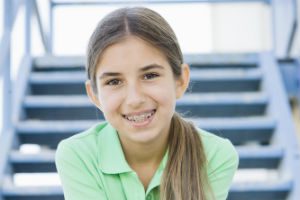 By the age of about seven, the molars and permanent incisors should be visible above the gum line. At this point, we can evaluate the oral structures for signs of misalignment or missing teeth and determine if early treatment may be beneficial. If not, we will recommend when to return for a follow-up assessment. Not all children will require correction; however, those that do should be treated on a schedule that can optimize the results. Your children's comfort and care are our foremost concerns, and we will endeavor to make their experience as pleasant as possible.
Phased Orthodontics
Phased orthodontic treatment, also called two-phase treatment, addresses developing concerns early on and then refines the bite alignment at a later date. The initial phase can gently adjust the position of the teeth and other oral structures, working with the jaw during the years of rapid growth. After the early phase, a period of rest follows. The second phase can begin when the majority of the adult teeth have erupted. This approach can enhance your child's comfort, reduce the need to remove teeth, and maximize results.
Adolescent Orthodontics
The most common age group for braces will be pre-teens and teens. During this period most, if not all the adult teeth, have erupted. Addressing misalignment issues while the jaw is still growing can make correction easier and more comfortable. In addition to straighter teeth, adolescent orthodontics can improve occlusion (how your child's upper and lower teeth come together). This is important for eating, speaking, and other oral functions. Furthermore, if your teen has crowded teeth that are difficult to brush and floss thoroughly, orthodontics can make oral hygiene habits more effective by enhancing access to all areas of the teeth. In addition to Invisalign®, one of the most popular teeth straightening options available, we offer a comprehensive selection of orthodontic appliances to suit the needs and goals of each patient.
Relapse
Once your braces are removed, your teeth may need some time to finish settling into their permanent positions. Retainers often will be used to transition your teeth away from the previous appliances, depending on your unique treatment plan and needs. You should follow all instructions for wearing retainers and caring for your teeth to ensure the best possible results. In the event a relapse occurs, we can help you restore the initial outcome, typically with retainer adjustments or brief treatment depending on the extent of relapse.
Traditional Braces
In addition to Invisalign® clear aligners, we also offer traditional braces. This technique involves attaching brackets to the teeth that hold a metal wire that gently directs teeth into position. Invisible braces and lingual braces (wherein the brackets are placed on the back of the teeth) are more discreet options that may be more ideal for certain individuals. During your initial consultation, we will work with you to determine the right approach for your needs, goals, and lifestyle.
When is the right time for an orthodontic consultation?
Almost any time can be the right time for an orthodontic evaluation. While straighter teeth are considered aesthetically appealing, there are also functional benefits to this procedure. Concerns due to malocclusion (bite misalignment) and problems brushing or flossing due to crowded teeth are common. Ideal orthodontic treatment can address all of these conditions simultaneously, combining function and aesthetics in one and promoting long-term health. We recommend children come in for an assessment beginning around age seven. Early diagnosis and treatment of developing issues can make the process easier and the results more successful. Teens and adults who have most or all of their adult teeth can also benefit from orthodontics, and there is no upper age limit for braces. Your needs and goals are unique, and we will create a personalized plan that can optimize your outcome.
Orthodontics can be completely customized to suit your individual anatomic needs and desired outcome. For more information about teeth straightening, or if you would like to schedule a consultation, please contact us today.