Cosmetic Dentist
Meet John F. Weston, DDS, FAACD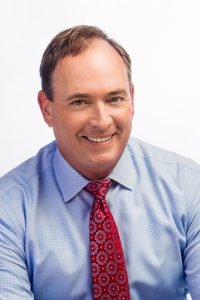 Dr. John Weston earned his dental degree in 1989, graduating as one of the top five in his class. While a commissioned officer in the US Navy, he completed a general practice residency at Balboa Naval Hospital San Diego, and served two years independent duty aboard a US Navy Warship in support of Desert Storm.
Dr. Weston is the only dentist in La Jolla and one of less than 100 worldwide to earn the rigorous credential of "Accredited Fellow" through the American Board of Cosmetic Dentistry; it is considered the highest level of certification for the field. As a strong advocate of continuing education, he regularly lectures, publishes articles, and teaches hands-on courses to other dentists on all aspects of cosmetic dentistry on a local and international level. He has also served two terms as a chairman of the Professional Education Committee for the AACD's annual Scientific Session.

Dr. Weston is a member of Omicron Kappa Upsilon Dental Honor Society, the American Academy of Cosmetic Dentistry, the American Dental Association, the California Dental Association, and the San Diego County Dental Society. In addition to being a fellow of the American Academy of Cosmetic Dentistry, he also holds an elected position to the American Board of Cosmetic Dentistry, where he serves as fellowship and accreditation examiner. He has been practicing in the La Jolla area since 1989 with a focus in cosmetic smile design using non-metal restorations.

I have lived in about 15 states and countries over the course of my life and received dental care in each. I can say without hesitation that Scripps Center For Dental Care offers the best dental care I've ever received. Dr. Weston is the most competent, informed and gentle dentist I know. He is also a leader in his field, as evidenced by his work as an accrediting member of his association. Dr. Weston's team is also exceptional; from dental hygienists to administrators. They are kind, caring and dedicated to their work. There is a focus on integrity in this practice that is apparent from the moment you walk in. I'm fortunate to live in San Diego and receive such outstanding care.

Daphne Lurie

October 01, 2015

12345
What It Means to Be an AACD Accredited Fellow
The American Academy of Cosmetic Dentistry, the AACD, is a world-renowned organization known for its focus on excellence in dentistry. The association promotes continuing education, strict ethical standards, and superior patient care. To become a member requires a dentist to demonstrate his or her proficiency within a wide range of subjects. As an Accredited Fellow of the AACD, Dr. Weston has achieved the highest level of recognition within the organization.
Dr. Weston is an avid sportsman who enjoys kite boarding, surfing, snowboarding, wakeboarding, boating, and scuba diving.