Endodontist
Joseph L. Packer, DMD, MSD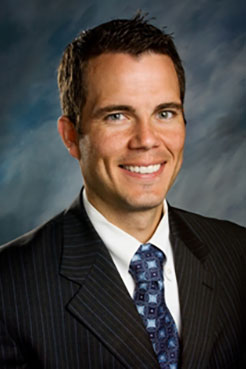 Dr. Joseph L. Packer was raised in Utah and attended Brigham Young University, completing his bachelor's degree in Exercise Science. Dr. Packer attended The University of Nevada, Las Vegas for Dental School where he graduated cum laude and received his DMD degree.
After practicing for two years as a general dentist in Las Vegas, Dr. Packer attended Loma Linda University for a 27-month Endodontic Residency, graduating with a certificate in endodontics as well as a Master of Science in Dentistry, MSD degree.
Dr. Packer maintains membership in the California Dental Association, the American Dental Association, and the American Association of Endodontists. He has successfully passed the written exam component of the American Board of Endodontics, with plans for board certification in the future.
Dr. Packer is married and has four children.