Can I Update My Metal Fillings?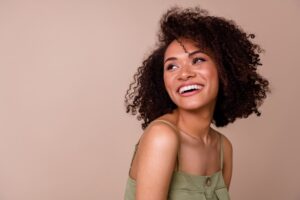 Cavities and tooth decay are very common dental concerns for patients of all ages. Fortunately, these issues are easily addressed with preventive dentistry treatments like fillings, crowns, inlays, and onlays — restorations that protect a vulnerable tooth against further damage. If you had a cavity as a child or in the distant past, it's possible that you received metal amalgam fillings or crowns to help reinforce the affected tooth. Metal restorations are not considered a medical concern, but some patients may find them unsightly and unnatural. Thanks to advances in cosmetic dentistry over the years, metal fillings can now be replaced with composite fillings that closely resemble the translucency of natural teeth. 
With tooth-colored fillings, inlays, and onlays, patients can treat damaged and decayed teeth without sacrificing their smile. It's not uncommon for patients to visit our practice wanting to exchange their old metal fillings and crowns with more inconspicuous restorations. You may consider replacing a metal filling with a tooth-colored filling if you: 
Are dissatisfied with your smile due to metal fillings/crowns
Prefer a more holistic and mercury-free restoration compared to metal amalgam
Extreme temperatures have warped your metal crown/filling, potentially cracking your teeth
Your metal fillings are otherwise failing
For patients who want to similarly update metal crowns, inlays, or onlays, our dentists also offer porcelain crowns, bridges, and restorations. Dental porcelain not only looks like real tooth enamel, but also offers unmatched strength and durability compared to metal crowns. 
If you're bothered by your metal fillings or simply want a more holistic restoration, the team at Scripps Center for Dental Care can help. Our cosmetic dentist offers tooth-colored composite fillings, crowns, and other restorations to provide patients with a more aesthetically pleasing choice for treatment. Contact our San Diego office for more information or to schedule a consultation. 
Contact Us Today!
For more information, or if you with to schedule a consultation, please don't hesitate to contact our office today.
Contact Us