Dental Bonding Uses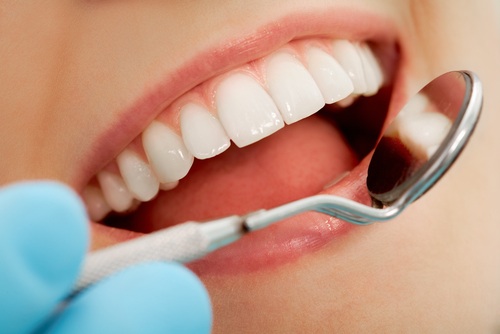 Just one stained or cracked tooth can significantly affect a person's confidence. A gap between your front teeth, for instance, can also have such an effect. Reluctance to smile as wide or as often may even result from that one tooth or space. But don't be discouraged! Extensive whitening treatments or braces don't necessarily need to be the answer. Fortunately, a simple dental solution exists to makeover that tooth quickly and affordably. Most everyone who can relate to that pesky discolored tooth or gap should look into dental bonding.
La Jolla dental bonding patients may enjoy a number of the treatment's practical and cosmetic uses. From improving the appearance of discolored, broken, or chipped teeth, filling a dental cavity, to minimizing or eliminating gaps between teeth, smiles are greatly improved with this simple procedure. Now you too can smile with confidence!
See below for a list of dental bonding uses:Can replace silver amalgam fillings
Can be used as a "white" or tooth-colored filling to repair decayed teeth
May serve to elongate teeth
Can alter the shape of teeth
Minimizes or fills gaps between teeth
Masks discolorations on teeth
Repairs chipped or cracked teeth
Protects portions of teeth newly exposed when the gum line recedes
Corrects teeth with low bite pressure
Why Choose Dental Bonding?
For one, it is a quick, simple, and inexpensive procedure used for mainly aesthetic purposes. It is the application of a resin material that will be matched to the exact color of your teeth, to the tooth or teeth in question. For our patients in La Jolla, porcelain veneers are considered to be the more durable treatment. However, dental bonding can be a great choice for those looking for a fast, easy, and inexpensive way to enhance their smile.
Dental bonding can be done the same day you get your teeth routinely cleaned, even without advance notice. If you already have a minor cosmetic dental flaw in mind, go ahead and schedule a consultation with a La Jolla cosmetic dentist; our professionals will help you determine the best treatment for your particular concern. Either way, the procedure can be done in just one visit!
Types of Dental Bonding
The most skilled dentists offer direct freehand bonding, which requires little preparation, control of the desired tooth color and material, immediate results, speed, and efficiency, all at a reduced price! The different types of dental bonding include:
Adhesive bonding: Involves attaching a restoration to a tooth
Direct-composite bonding: Involves using tooth-colored composite material to repair a cavity, fill unwanted space between teeth, or as an addition to change the shape of a tooth.
Take Action
Are you interested in learning more about dental bonding or one of our other cosmetic, general, or restorative dentistry treatments? If so, contact the Scripps Center for Dental Care, conveniently located in La Jolla, California and serving patients throughout San Diego, today! Our trusted team of dentists looks forward to helping you achieve your best smile
Contact Us