Dentistry Services for Every Need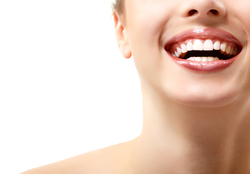 When it comes to your health, you deserve to have the best care available in the most efficient way possible. At Scripps Dental Care, we've brought together a team of professionals and specialists for your every need, allowing you to receive the highest quality of dental work under one roof. As a result, San Diego patients of every age and need can benefit from our general, cosmetic, and restorative dentistry services. Here are just a few examples of the sort of treatment we can provide for you and your family.
Hygienic Cleanings and Preventative Dentistry
Professional cleanings continue to be a fundamental part of dental care, and are routinely recommended for all our patients. If it's your child's first cleaning, our staff will use a gentle touch and be attentive to his or her concerns, while also offering light fluoride treatment to protect young teeth. Children and adults alike can take advantage of occlusal sealants, which help guard the tops of molars from decay. For patients showing signs of gum disease, we offer deep cleanings with local anesthesia, removing plaque from the roots of teeth with little discomfort.
Sometimes, preventative care is as simple as knowing what's best for your teeth. If you suffer from dry mouth, poor nutrition, tobacco use, or dental anxiety, consider a counseling session with one of our highly knowledgeable dentists or hygienists.
Restorative Dentistry
Whether you have the beginnings of tooth decay or are experiencing tooth loss, our restorative treatments can give you back a healthy, attractive smile. For cavities, remove decay and offer tooth-colored fillings to strengthen your teeth without sacrificing their appearance. Larger areas of decay may be replaced with inlays, onlays, or teeth can be supported with dental crowns, all of which can be crafted from porcelain to blend in seamlessly with the rest of your teeth.
If you require replacement for one or more teeth, dental implants can provide all the benefits of a full, natural tooth. Because implants fuse with your jaw, just like the roots of a real tooth, they preserve your bone structure while supporting a crown or similar dental prosthetic. Dental implants can provide numerous advantages for any of the following restorative treatments:
One or multiple individual replacements
Dental crowns
Dental bridges or partial dentures
Full dentures
Even if your jaw lacks the necessary bone tissue to support an implant, you may be a candidate for a bone graft procedure. To see how dental implants or similar restorative treatments can help you, consult one of our specialists.
Orthodontics
Misalignment is a common dental problem, but orthodontic treatments are now more advanced than ever. With Invisalign® invisible braces, both adolescents and adults can straighten their teeth in a discreet way, with results comparable to conventional braces. By using clear, removable plastic aligners, you can achieve a more beautiful smile without the use of obtrusive metal braces.
In addition to Invisalign® treatment, we offer interceptive techniques for younger patients, helping their teeth grow in properly, and retention treatment to ensure that orthodontic results are permanent.
Cosmetic Dentistry
Through the help of an experienced cosmetic dentist, your teeth can be a proper reflection of your good health. Whether you have an aesthetic flaw on a single tooth or a range of cosmetic concerns, our treatments can give your smile a makeover. Consider any of the following cosmetic dentistry services we offer:
Teeth whitening: Using the BriteSmile® whitening technique, we can remove stains and discoloration from teeth in a single 90-minute session.
Dental bonding: By applying thin layers of composite resin, we can mask stains or build upon the structure of a tooth, reshaping it to fill chips or promote a more even smile.
Porcelain veneers: Porcelain is a durable, stain-resistant material that can match your natural tooth color and shape to near perfection. Veneers can solve problems of discoloration, crookedness, chips, size, shape, or gaps between teeth.
Set Up an Appointment Today
We look forward to helping you with all of your dental concerns, from general hygiene to restorative treatments and cosmetic improvements. Contact us to set up an appointment with one of our dental specialists, and see why Scripps is the only dental care center you'll need.
Contact Us