Things to Know Before a Smile Makeover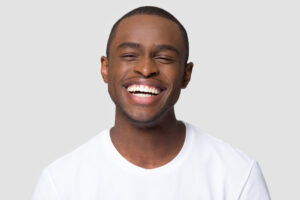 For many patients, a smile makeover can be the perfect cosmetic dentistry option to both correct oral health concerns and achieve a better, brighter smile—all in the same personalized treatment plan. The smile makeover process differs for each patient depending on their needs and desired outcome; however, there are a few key facts that every person considering a smile makeover should know before their visit:
You will be able to preview the potential results of your new smile with state-of-the-art smile design technology. Scripps Center for Dental Care uses sophisticated dental imaging software to virtually map out the proposed changes to your teeth, gums, and overall smile. This helps you, as well as our dental team, gain a better understanding of the potential outcome from treatment.
Your treatment may be completed in one visit or over the course of several appointments. The timeframe of your smile makeover will depend on which treatments are best-suited to achieve your goals. In general, cosmetic fixes like teeth whitening and porcelain veneers are likely to take place in fewer visits than more restorative procedures.
You're investing in your long-term appearance. Your smile has a very significant influence on your confidence and entire facial appearance. For this reason, it's always best to seek out the expertise of an experienced and reputable dentist rather than selecting the cheapest option for your dental care.
Treatments to resolve pre-existing oral health conditions may be necessary before your smile makeover. If you have signs of gum disease or an untreated cavity, your dentist will likely perform gum disease therapy or any necessary preventative treatments before your smile can be redesigned.
Like any dental treatment, a consultation is the first step towards attaining the smile of your dreams. Please call our La Jolla and San Diego-area practice at (858) 535-8300 or contact our office online to schedule an appointment with one of our dentists.
Contact Us Today!
For more information, or if you with to schedule a consultation, please don't hesitate to contact our office today.
Contact Us