When Should I Consider Porcelain Veneers?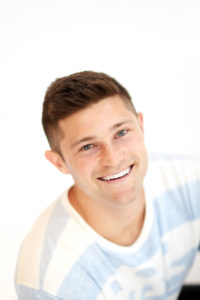 Minor cosmetic imperfections can be a source of frustration and even embarrassment for many patients. If you're dissatisfied with your smile as a result of any of the following issues, porcelain veneers may be right for you:
Minor gaps or misalignment
Stains and discoloration
Chips or cracks
Uneven or worn-down teeth
Dental veneers can address a wide range of common concerns with one procedure, typically achieving beautiful and natural-looking results. Our state-of-the-art practice and extensively trained dental team uses the highest quality materials to provide an optimal outcome, which is designed to last and to preserve the health and strength of your teeth.
If you would like to learn more about the porcelain veneers process, please contact our office. Our friendly and knowledgeable team can help you schedule a consultation at a time convenient for you.
Contact Us Today!
For more information, or if you with to schedule a consultation, please don't hesitate to contact our office today.
Contact Us