Will Invisalign® Work for Me?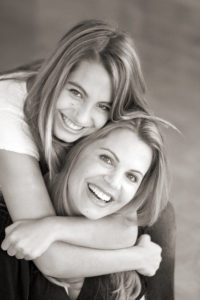 Straightening teeth has never been easier than with Invisalign®. Using a series of clear aligner trays, Invisalign® can help patients bring teeth into proper alignment without the 24-hour commitment and conspicuous appearance of traditional metal braces. Invisalign® can address a wide range of issues, but this treatment may not be ideal for every case. During your initial consultation, our board certified orthodontists can determine if this method is right for you.
Invisalign® is designed to gradually shift the position of the teeth to attain better alignment. Many people think orthodontic treatment is purely for cosmetic reasons, but there are many studies that show having straight teeth and an even bite leads to healthier gums and can even contribute to better overall health. Some of the common dental concerns that can be addressed with Invisalign® include:
Overbite
Underbite
Crossbite
Crowding
Gaps
Grinding
Sleep apnea
In some cases, the severity of the misalignment may be better suited to a combination of orthodontic techniques. If this is the case for you, we will discuss your options and help you determine which option will provide the optimal result. Talk to us today to begin the exciting process of improving your smile!
Contact Us Today!
For more information, or if you with to schedule a consultation, please don't hesitate to contact our office today.
Contact Us