Dr. Weston Presents at the Greater New York Dental Meeting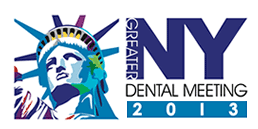 Dr. Weston will discuss how he plans, designs and fabricates "perfect" smiles for his patients. The focus will be about integrating digital impression for more accurate and satisfying patient results. He will show how to use the 3D Video technology to create crowns and veneers and discusses how digital dentistry is becoming a versatile component in the dental practice. The most important aspect of utilizing digital impressions in today's modern world is being able to achieve greater satisfaction for the dentist and patient while improving quality and lowering stress.
Contact Us Today!
For more information, or if you'd like to schedule a consultation, please don't hesitate to contact our office today.
Contact Us