New Specialist Joining our Dental Practice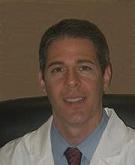 Born and raised in Staten Island, New York City, Dr. Gold completed his undergraduate studies at Stonybrook University. He then attended The University of Pennsylvania where he obtained his doctor of dental medicine degree. Dr. Gold is a California licensed physician as well, completing his MD degree from Case Western Reserve University in Cleveland, Ohio. While in Cleveland, Dr. Gold completed an internship in general surgery and combined residency in oral and maxillofacial surgery. He then studied abroad at the prestigious Royal Melbourne Hospital and Children's Hospital in Melbourne, Australia gaining valuable experience in oral and maxillofacial surgery.
After spending several winters in Cleveland during residency, Dr. Gold and his family decided they wanted to live in a warmer climate so San Diego North County has been a welcomed change. Dr. Gold has been practicing in San Diego County since 2003. Patient comfort and safety are most important and he makes every effort to accommodate patients and keep their experience as comfortable and relaxing as possible. One of the ways he accomplishes this is by performing in-office general anesthesia, for which he received training in a hospital setting similar to an anesthesiologist. Dr Gold holds a general anesthesia permit from the Dental Board of California
Dr. Evan Gold is board certified in oral and maxillofacial surgery and maintains staff privileges at Scripps Encinitas Hospital. He belongs to numerous professional organizations including the American Association of Oral & Maxillofacial Surgeons, California Association of Oral & Maxillofacial Surgeons, American Dental and Medical Associations, American Society of Dental Anesthesiology, San Diego County Dental Society, and Academy of Osseointegration. He is also a guest faculty member with American Board of Aesthetic Medicine. He has authored numerous journal articles and has lectured to dentists and other professional groups.
Dr Gold is active in his community and supports many local charitable organizations. In his spare time, he enjoys spending time with his family, is an avid golfer, and aspiring drummer.
Contact Us Today!
For more information, or if you wish to schedule a consultation, please don't hesitate to contact our office today.
Contact Us