New Specialist Joining our Dental Practice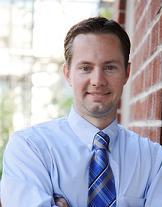 A native of Southern California, Dr. Marston graduated from the University of Washington with his Doctor of Dental Surgery (DDS) degree. After graduating, Dr. Marston moved to Arizona where he practiced general and cosmetic dentistry. During that time, Dr. Marston served as a faculty member at the Arizona School of Dentistry and Oral Health.
After practicing as a general dentist DR Marston decided he wanted to further his training and education and subsequently completed a three-year, advanced training program in Orthodontics from Maimonides Medical Center in New York City earning his Certificate in Orthodontics and Dentofacial Orthopedics. Dr. Marston is board eligible with plans to become board certified in the near future. He is committed to providing exceptional orthodontic treatment in a caring and friendly environment. With customer service and quality of care as his main focus.
Dr. Marston is actively involved in his professional community and is a member of the American Association of Orthodontists, Pacific Society of Orthodontists, California Dental Society, San Diego County Dental Society and the Academy of Orthodontic Excellence study club. Dr. Marston is also currently working with dental companies as an opinion leader helping develop the next generation of orthodontic tools and products to improve orthodontic care for all patients
Dr. Marston and his wife, Stephanie, have been married for 13 years and have four children ages seven, five, three and 6 months. Together they enjoy sports, the beach and spending time with friends and family.
Contact Us Today!
For more information, or if you wish to schedule a consultation, please don't hesitate to contact our office today.
Contact Us