Scripps Center for Dental Care Featured Among "Top Dentists" in San Diego® Magazine!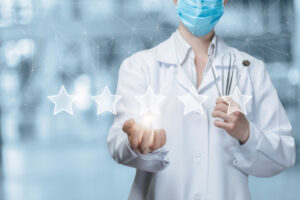 Our practice was recently included in a peer-nominated and independently-reviewed list of "Top Dentists" in San Diego! We are thrilled to be recognized among thousands of dental practitioners in the metropolitan area, and thank the La Jolla and San Diego community at large for their years of support. With our feature appearing in the October/November issue of San Diego® magazine, we look forward to continuing to uphold a high standard of care within all facets of dentistry.
At Scripps, we pride ourselves on cultivating a top-notch team of dental specialists who are among the most respected and well-trained practitioners in their respective fields. Our award-winning practice features Dr. John Weston, one of few cosmetic dentists in the country who is recognized as a Fellow of the AACD, as well as Accredited AACD-Member Nicholas Marongiu, DDS. Scripps Dental is one of the only dental offices in Southern California that has multiple Accredited Members of the American Academy of Cosmetic Dentistry within one practice.
As a multi-speciality office, our practice also consists of an in-house oral surgeon, prosthodontist, periodontist, and orthodontist who are all certified in their respective fields. With the increased comfort afforded by our cutting-edge dental technology combined with the specialized care of our dental team, patients can expect nothing less than compassionate, first-rate treatment at Scripps Center for Dental Care.
Our dentists use a team approach to develop an optimal treatment plan for your needs and goals. If you would like to schedule an appointment with our certified dental specialists, please contact our La Jolla office to book a consultation or to learn more.
Contact Us Today!
For more information, or if you with to schedule a consultation, please don't hesitate to contact our office today.
Contact Us