Dr. John Weston Featured in Dental Products Report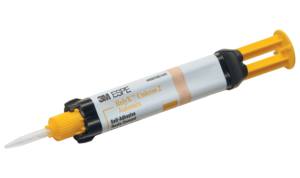 As a thought leader in the dental industry, Dr. John Weston is often asked to review new techniques and technologies and provide his input as a service to other dental professionals. In a recent article published in Dental Products Report, Dr. Weston discusses the benefits, drawbacks, and best practices for RelyX™ Unicem 2 self-adhesive resin cement.
Dr. Weston explains that the product is best used for securing dental crowns and is a top choice in the category of self-adhesives. He also discusses which situations are not best suited for this formula, and how dentists can get the best results from using the cement, including ideal curing times for optimal bonding.
To read the article, please click on "How RelyX™ Unicem 2 Creates Predictable Results for Full-Coverage Crowns." For additional information, please reach out to our skilled team to schedule a consultation with Dr. Weston.
Contact Us Today!
For more information, or if you with to schedule a consultation, please don't hesitate to contact our office today.
Contact Us