Dental Bridges Candidates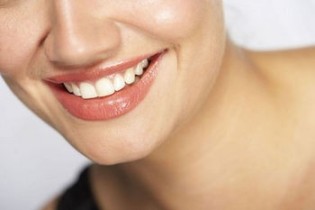 Missing teeth can be a very serious dental problem. Obviously if you are missing a tooth or multiple teeth, the appearance of your smile will be severely impacted. Many people who are in this situation tend to cover their mouths when they speak or laugh, and this may even happen around people that they have known for years. You may find yourself hesitant to smile or constantly self-conscious.
Dental Health
There are dental health issues to consider as well. For one, you may find it hard to eat certain foods and your ability to chew properly can be seriously impaired. Bone loss and gum recession are common problems in the area where a tooth is missing. And on top of all this, you also have to deal with issues of tooth alignment. Yes, your remaining teeth can start to become crooked just from the loss of some other teeth.
Your Consultation
It's for this reason that people come to our San Diego cosmetic dentistry practice for dental care treatment. During a consultation with the team here at Scripps Center for Dental Care, we will determine which treatment options will best meet your needs. In many cases, dental bridges will be a fine treatment for multiple missing teeth.
Dental bridges are removable dental restorations that are used to replace missing teeth. The dental bridge is used to close the gap between the teeth and is held in place using your existing teeth, clasping around them for a secure hold.
Candidates
The best candidates for dental bridges are people who are missing multiple teeth and have sufficient healthy tooth structure remaining to hold the restoration in place. For people missing many teeth in a row, a full denture or partial denture would be a better option.
In some cases, patients may wish to consider getting San Diego dental implants to hold their dental bridges in place. Dental implants are artificial tooth roots that are used to secure a dental crown, dental bridge, or denture in place. Dental implants provide a very secure hold that is superior to removable dental restorations.
This will require oral and maxillofacial surgery, so candidates for implant supported dental bridges must be in good general health and not have any medical conditions that would prevent them from undergoing any sort of oral and maxillofacial surgery. Good candidates for implant supported dentures must also have sufficient bone density and gum tissue in the area of the tooth gap to ensure that the dental implant or dental implants have sufficient structure to anchor themselves into.
Contact Us Today!
To learn more about dental bridges and implant supported dental restorations, contact our La Jolla cosmetic and restorative dentistry practice today. The entire team here at Scripps Center for Dental Care looks forward to meeting you in person.
Contact Us