Senior Dental Care: Rejuvenate Your Smile!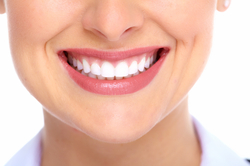 Seniors are more prone to serious dental issues like cavities, tooth decay, tooth loss, and gum disease. Years of eating and drinking can wear teeth down, causing them to weaken. As people get older, bone mass deteriorates, which could cause teeth to fall out or loosen. In fact, approximately 25 percent of adults over 74 have lost all of their teeth. This can be a real burden, and could seriously threaten a senior's oral health and confidence. In order to prevent tooth loss or repair age-damaged teeth, seniors can seek help from a cosmetic dentist at Scripps Center for Dental Care for the latest treatments.
Types of Treatments for Seniors
Seniors looking to repair or rejuvenate their smiles for a healthier, younger look can do so with a variety of treatments. These include:
Dentures – Dentures are rows of artificial teeth that can be made to replace teeth on the top or bottom jaw, completely or partially. Complete dentures replace an entire row of teeth, whereas a partial only replaces some teeth. Dentures are attached to the gums using a special adhesive bonding glue. While seniors can wear dentures throughout the day to eat and speak, dentures can be easily removed. Though they are artificial, dentures can be made to look completely natural and feel very comfortable.
Overdentures – Seniors who have lost all of their teeth can get overdentures. These dentures are more secure because they are attached with implanted posts in the lower jaw. Also known as implant supported dentures, overdentures are a row of artificial teeth affixed to the jaw with implants. Traditional dentures sit directly on the gums, but can be easily dislodged when eating or speaking. Overdentures are attached using metal posts drilled into the jawbone, but can still be removed as needed. This makes it easier to clean them and sleep comfortably.
Dental Implants – Implants are one of the most popular treatments for seniors with extreme tooth loss. They are artificial teeth surgically placed into the jaw. There are two different types of dental implants. Endosteal (in the bone) implants are the most common. To install an endosteal implant, the dentist uses screws and cylinders to drill into the jawbone. These screws hold one or more false teeth in place. Subperiosteal (on the bone) implants are installed differently. Instead of being surgically drilled into the jawbone, subperiosteal implants are attached to the top of the gums and held into place with posts.
Bridges – Dental bridges are another way to conceal missing teeth and they are less expensive than implants. For seniors who lost one or multiple consecutive teeth, a row of artificial permanent teeth can be used to fill in or "bridge" the gap. However, in order to attach a bridge, the dentist must file down neighboring teeth to fit the appliance. Alternatively, dental implants can be used to secure dental bridges.
Porcelain veneers – Not all seniors experience tooth loss. Patients that just want to repair cracked, discolored, or worn looking can get porcelain veneers. Custom shells of porcelain are bonded to the front of the teeth to conceal imperfections in the teeth and make them more uniform.
Contact Us Today!
Our cosmetic dentists at Scripps Center for Dental Care in La Jolla, San Diego are dedicated to helping seniors improve their lives and their smiles. If you'd like to know more about our senior dental treatments or receive a consultation, give us a call at (858) 535-8300 or contact us by e-mail.
Contact Us