Under Armour Performance Mouthwear for Athletes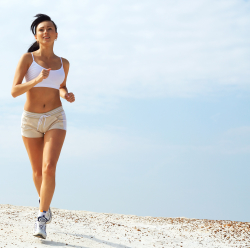 If you want to remain competitive as an athlete, it's important that you remain at the very top of your game. One way to do that is knowing the best equipment to make you train harder, better, and more efficiently. One such piece of equipment has popped up in recent years that can greatly enhance your abilities: Under Armour Performance Mouthwear.
Not every San Diego cosmetic dentist carries this special dental gear, and many people are unaware of what this is and what it can achieve. We'd like to take a moment right now to look at the basics of Under Armour Performance Mouthwear and what it means for athletes of all ages.
About the TMJ and How it Affect Athletic Performance
First let's consider the anatomy of the mouth. One of the most complicated parts of the body is the temporomandibular joint (TMJ). This joint is the point where the lower jaw connects to the cranium. When people clench their teeth during the night, it can result in a TMJ disorder, which means the clicking, popping, and locking of the jaw. Advanced dental care services can be used to remedy such problems.
When you are playing sports, it's common for you to clench your teeth when exerting physical effort. It's instinctual, part of the normal fight or flight response. By clenching your teeth while exercising or playing sports, you actually produce lactic acid and cortisol, both of which can impair performance and make recovery after a workout take longer.
About Under Armour Performance Mouthwear
In order to prevent the clenching of teeth and improve overall performance during sporting events and training sessions, many professional athletes have been turning to dentists in La Jolla asking about Under Armour Performance Mouthwear. These special mouthpieces are not bulky or invasive at all and can give athletes a leg up on their competition.
How Under Armour Mouthwear Works
Under Armour Performance Mouthwear is custom crafted to the patient. It helps prevent the jaw from clenching, thus reducing the amount of cortisol and lactic acid produced during physical exertion. Professional studies have shown that Under Armour Performance Mouthwear can contribute to:
Increased strength
Better endurance
Improved reaction time
Less athletic stress
Reduced damage from jaw impact
Types of Under Armour Athletic Mouthpieces
There are two kinds of mouthpieces that Under Armour makes, both of which are custom molded and custom crafted:
The Under Armour Performance Mouthguard – The mouthguard is the perfect appliance for those who play contact sports and is worn over the athlete's upper arch of teeth.
The Under Armour Performance Mouthpiece – The mouthpiece is the perfect appliance for people in all other kinds of sports that do not involve full contact, and it is worn over the athlete's lower arch of teeth.
Other Dental Health Options and Concerns
In addition to the latest appliances in sports dentistry, we also offer comprehensive dental care for your general needs. Whether you're looking to enhance your performance as an athlete or get San Diego composite fillings, we will be here to help you make the best possible decisions.
Learn More About Sports Dentistry and General Care
For more information about Under Armour Performance Mouthwear and the many other dental care treatments available at our practice, be sure to contact our La Jolla restorative and cosmetic dentistry center today. The entire team looks forward to meeting you in person and helping you achieve excellent dental health and general wellness.
Contact Us