What Is an Endodontist?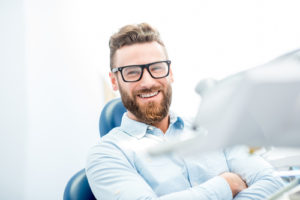 One of the many benefits of choosing Scripps Center for Dental Care is our experienced team of dental professionals representing every dental specialty. Our highly qualified endodontist, Dr. Christopher M. James, is taking this opportunity to discuss the purposes of his dental field.
As an endodontist, Dr. James focuses his attention on diagnosing tooth pain and providing treatment. Most patients visit an endodontist when they need a root canal, but the field is about far more than that. Endodontists are dentists that have completed an additional two years of training related to the interior oral structures to better identify and alleviate oral and facial pain. If you're feeling dental discomfort, Dr. James is the guy to speak with.
Our dental professionals use leading edge technology to provide the best care possible. So, if you're bothered by a sore tooth, jaw pain, or another issue, contact our practice to see how we can help make you feel more comfortable.
Contact Us Today!
For more information, or if you with to schedule a consultation, please don't hesitate to contact our office today.
Contact Us